"This is not a fight against power; it is not a fight against evil alone.
It is for love that we do this.
It's a fight about peace; it's a fight about magic.
It's a fight to save our friends, our lands, our world.
It's a fight for the Freedom of Life!"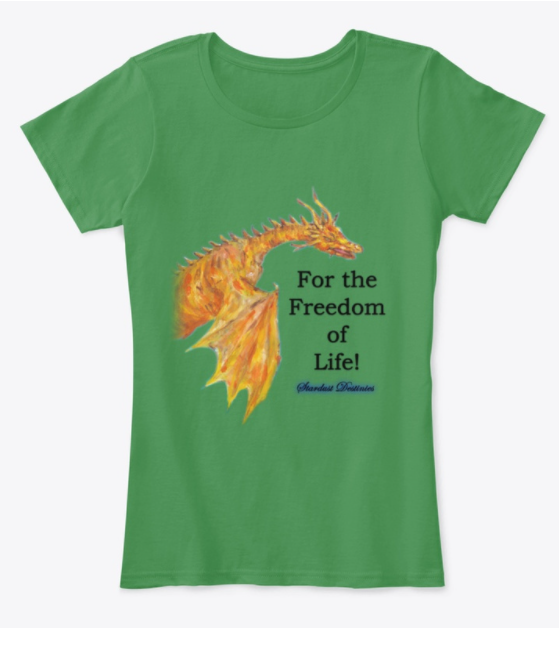 When Bahvley Fairhaven spoke these words, little did he know how he had named the war the heroes of Teloria would be fighting.
"For the Freedom of Life!" is a slogan said by many throughout Stardust Destinies, my High Fantasy YA adventure with romance novel series.
I designed T-shirts (among other things). Most recently, the Freedom of Life T-shirt. My sample has come in. Chose mine in green, though it comes in 5 different colours, one colour for each of our main characters.
You can find this T-shirt at this store. Each purchase helps support me and my ability to publish the next installment of Stardust Destinies.
I shall wear my Freedom of Life dragon proudly!
https://stardustdestinies.creator-spring.com/?